Referee David Coote Gallery
Available as Framed Prints, Photos, Wall Art and Gift Items
Choose from 1 pictures in our Referee David Coote collection for your Wall Art or Photo Gift. Popular choices include Framed Prints, Canvas Prints, Posters and Jigsaw Puzzles. All professionally made for quick delivery.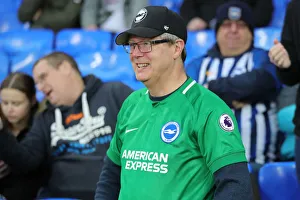 Featured Print
Everton v Brighton and Hove Albion Premier League 11JAN20
Match action during the Premier League match between Everton and Brighton and Hove Albion at Goodison Park on the 11th January 2020.
© Brighton and Hove Albion
2019 20, Action, Brighton And Hove Albion, Everton, Football, Football Fans, Football Supporters, Footballer, Premier League, Soccer, Sport, Sports Personality, Sportsperson